This article is a stub. Please help out the Camp Camp Wiki by expanding it.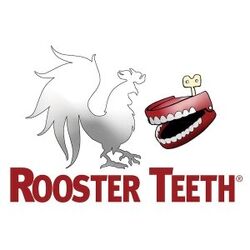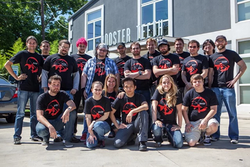 Rooster Teeth is the production company based in Austin, Texas which is responsible for the creation of the comedy webseries, "Camp Camp". Primarily known for their flagship series, Red vs. Blue,[1]. Founded on April 1st, 2003 by Burnie Burns, Matt Hullum, Geoff Ramsey and Gus Sorola, Rooster Teeth and its daughter website, Achievement Hunter, produce a variety of machinima, live-action videos, Let's Plays, and in-game shorts.
Camp Camp was first announced on April 1, 2016 alongside RWBY Chibi and the fourteenth season of Red vs. Blue.[2]. The first episode, "Escape from Camp Campbell", premiered at Rooster Teeth's website on June 10th, 2016 as part of their "Summer of Animation."
On April 1st, 2013, Rooster Teeth celebrated its 10th birthday, creating a "10 Year Retrospective" video which spawned numerous spinoffs by fans.
Trivia
Links
References
Community content is available under
CC-BY-SA
unless otherwise noted.